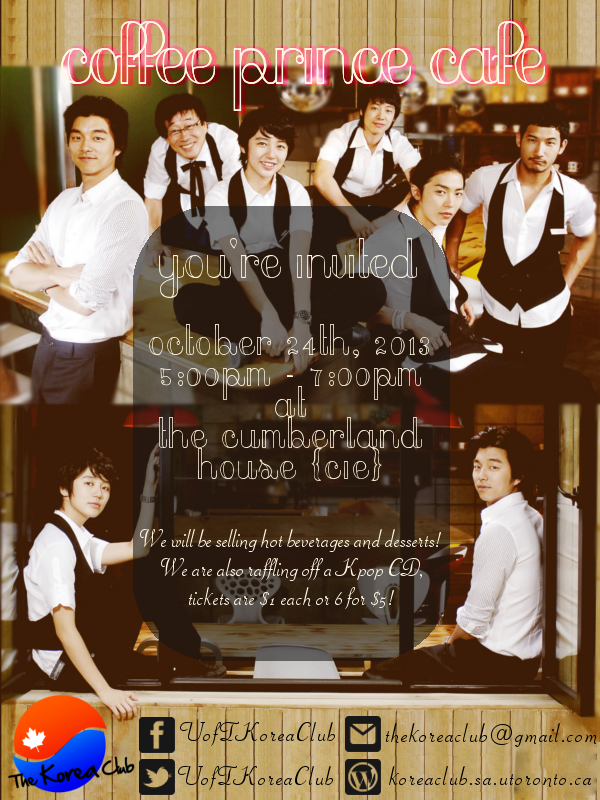 Our Coffee Prince Cafe Fundraiser-Social was a huge success!   It was a great chance to relax after midterms with some yummy, home-made snacks, watch a Korean drama, and most of all make friends.  One lucky winner also got to take home the K-Pop CD of his choice!  All the proceeds from the Coffee Prince Cafe are going straight into created even more fun and unique events, so please stay tuned!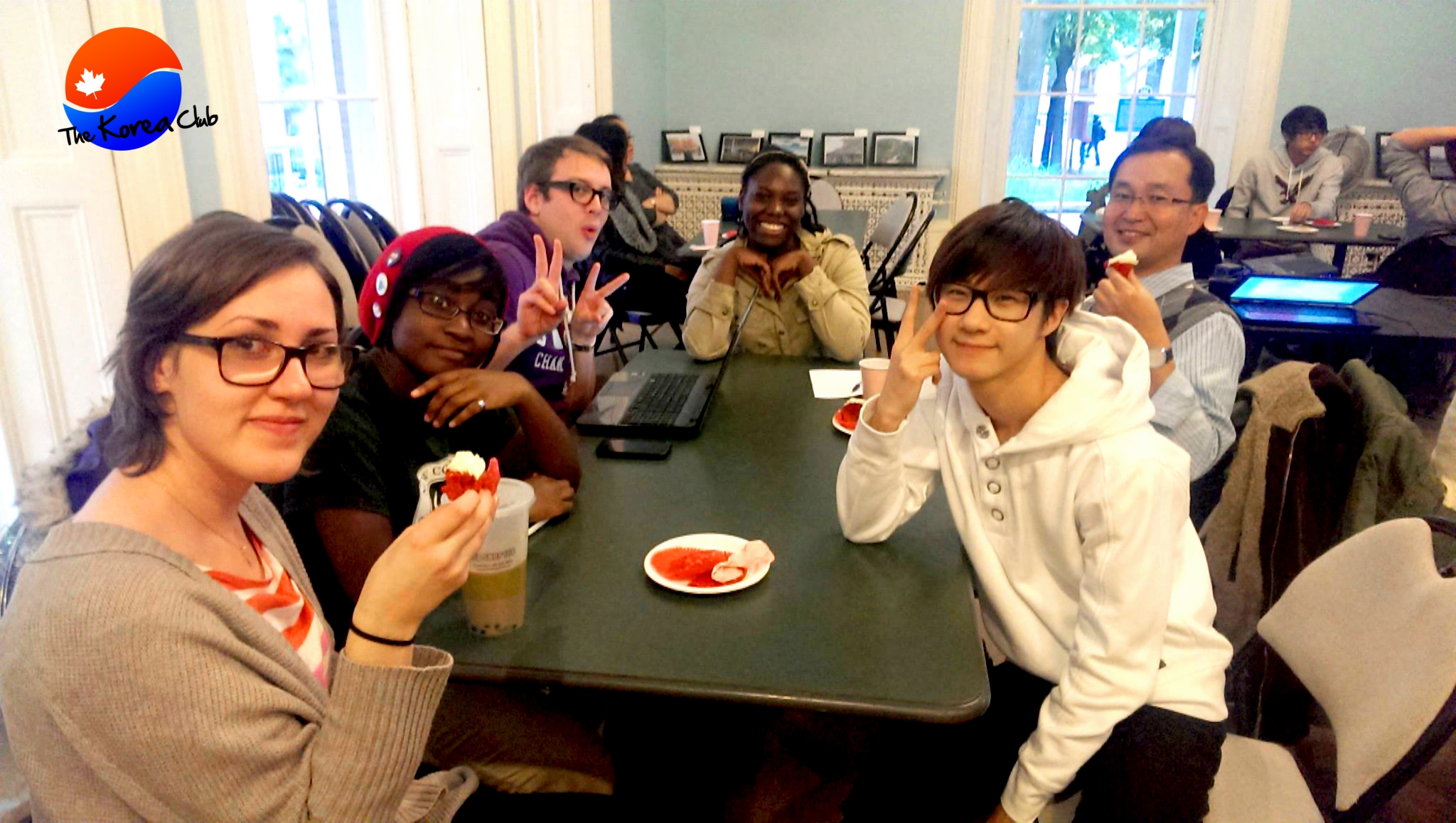 Gotta love our wonderful club members including U of T's wonderful Korean teacher Ko Sungsengnim and our very own dance teacher Harny!  Thanks for coming guys~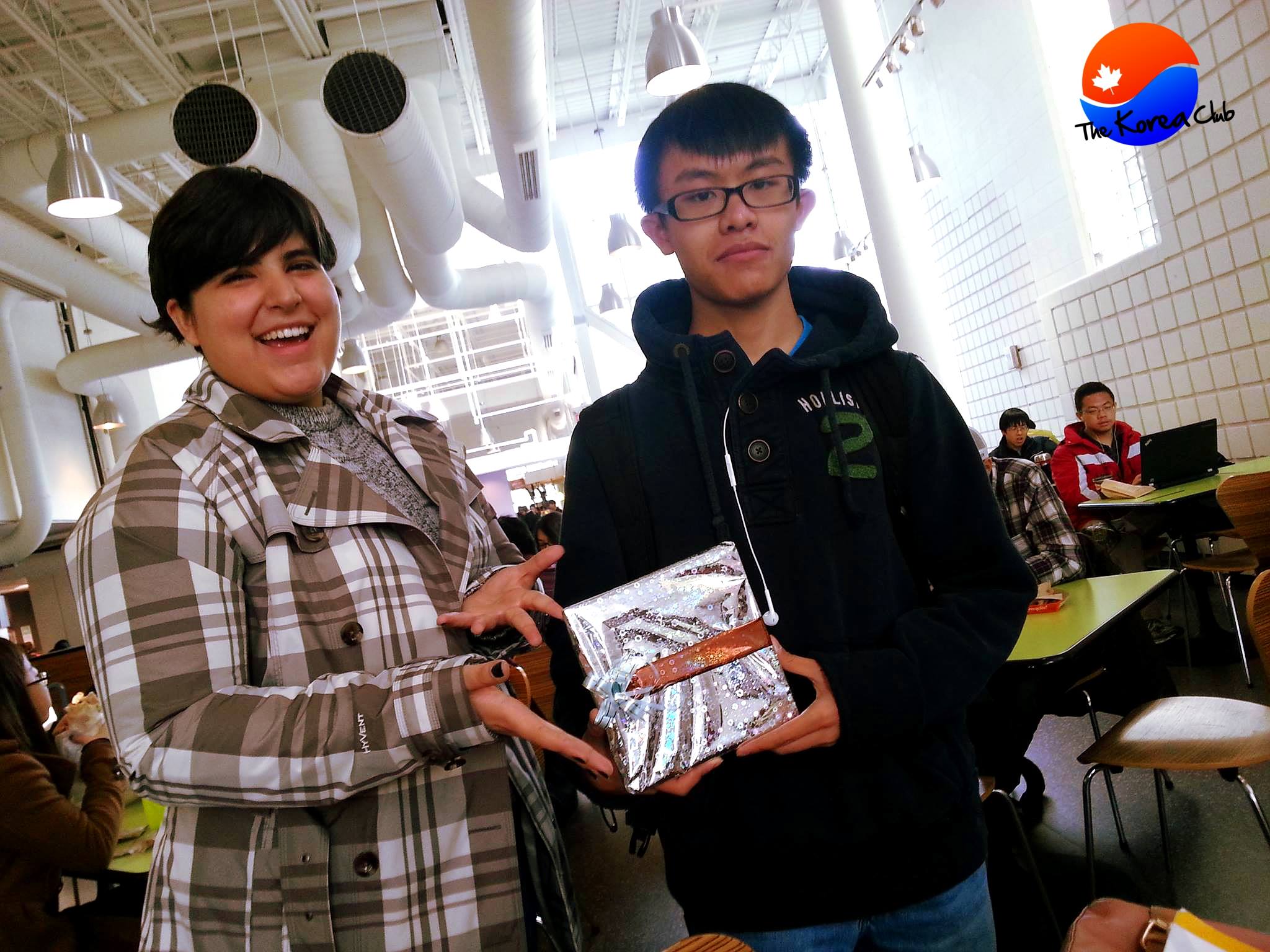 Our President, Ilse and our lucky Raffle Winner, Ian!  Once again, congratulations on winning SHINee's new single!  Enjoy!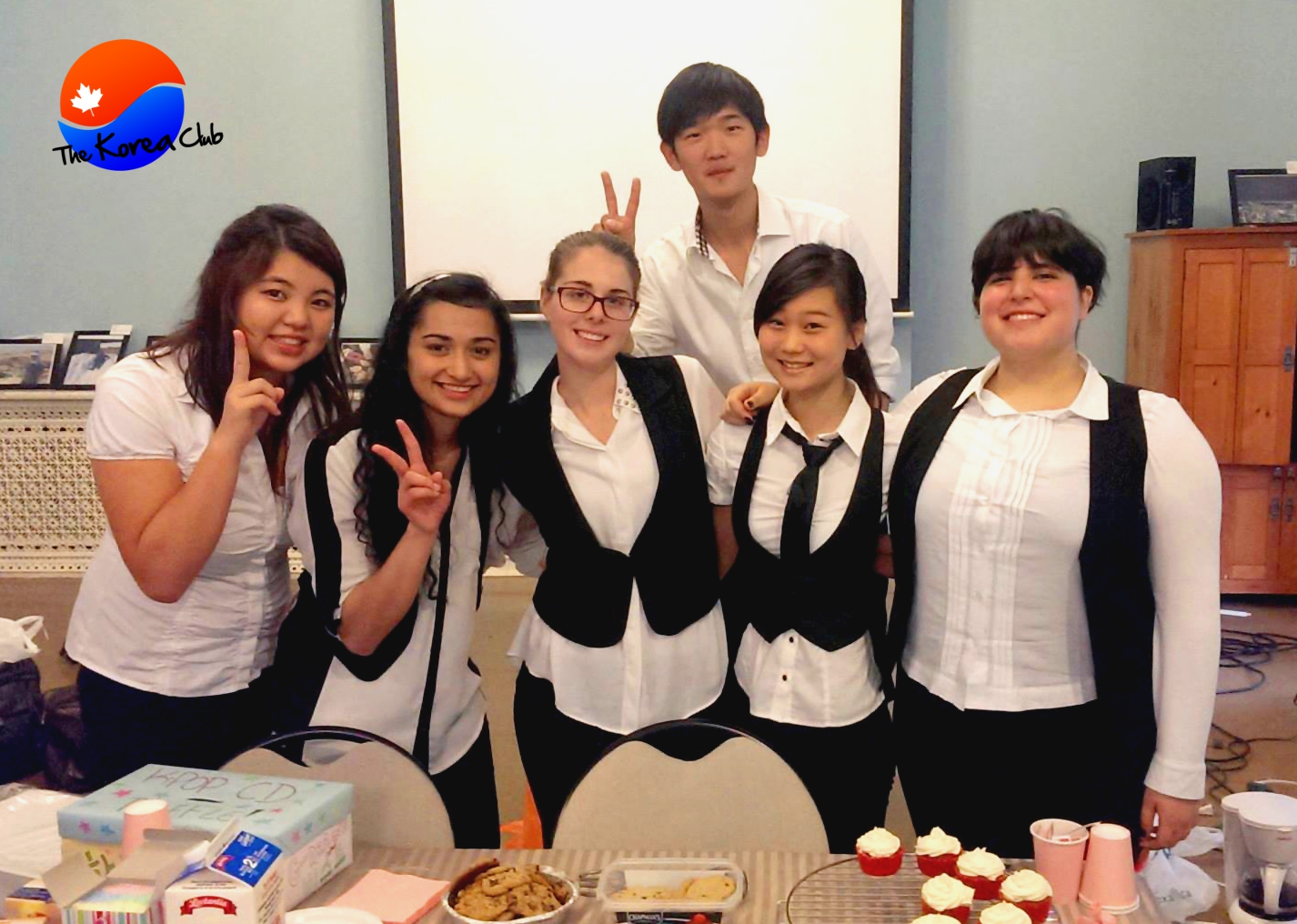 The executive team, looking spiffy in their Coffee Prince uniforms!  Good work everyone!