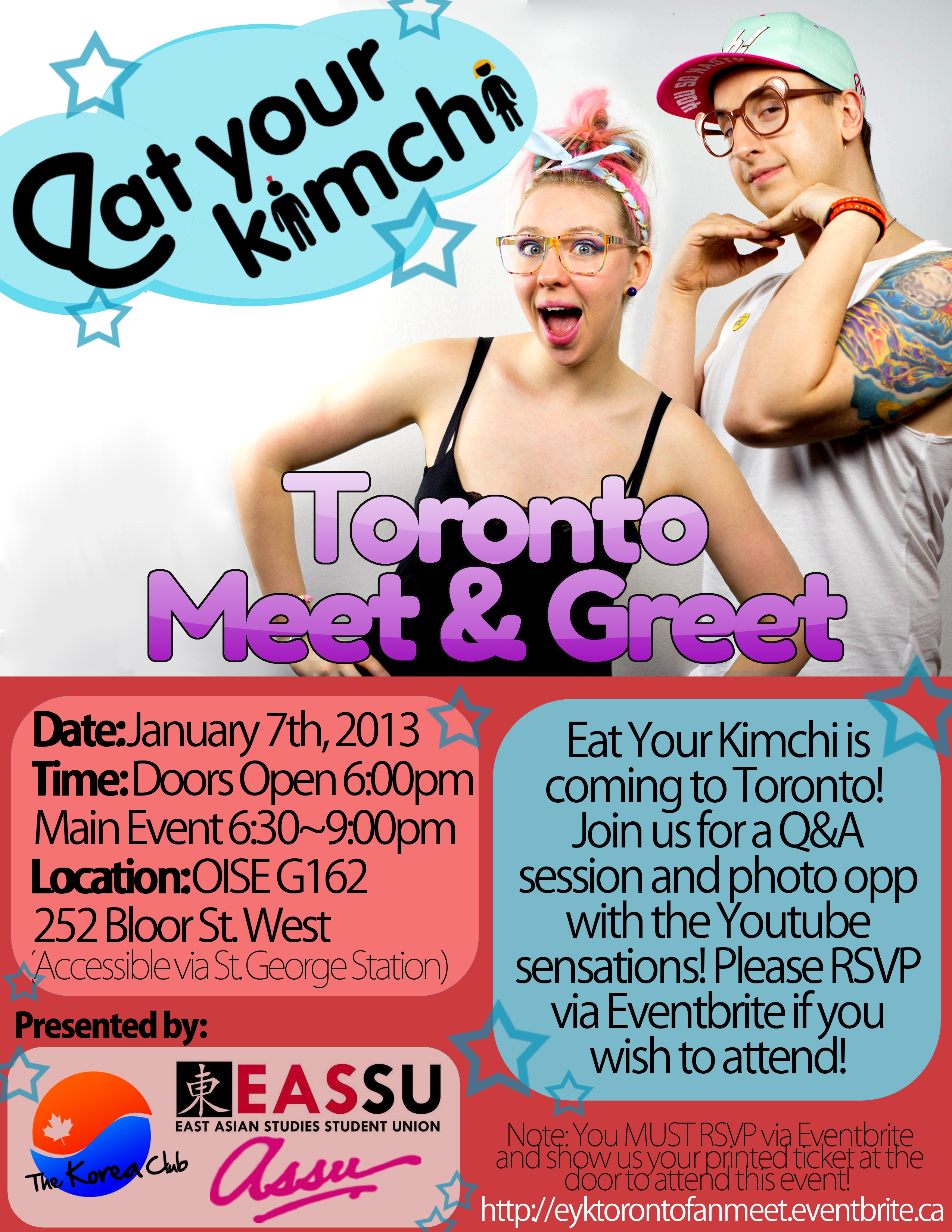 The Korea Club and EASSU started 2014 off with a bang, thanks to UofT Alumni and Youtube sensations Eat Your Kimchi!  Nearly 300 people braved the freezing cold to meet the stars, and asking their most pressing questions about everything from K-Pop to Korean society and more!  The event was followed by a group photo session, where fans got to talk more intimately with Simon and Martina, as well as take some amazing group shots.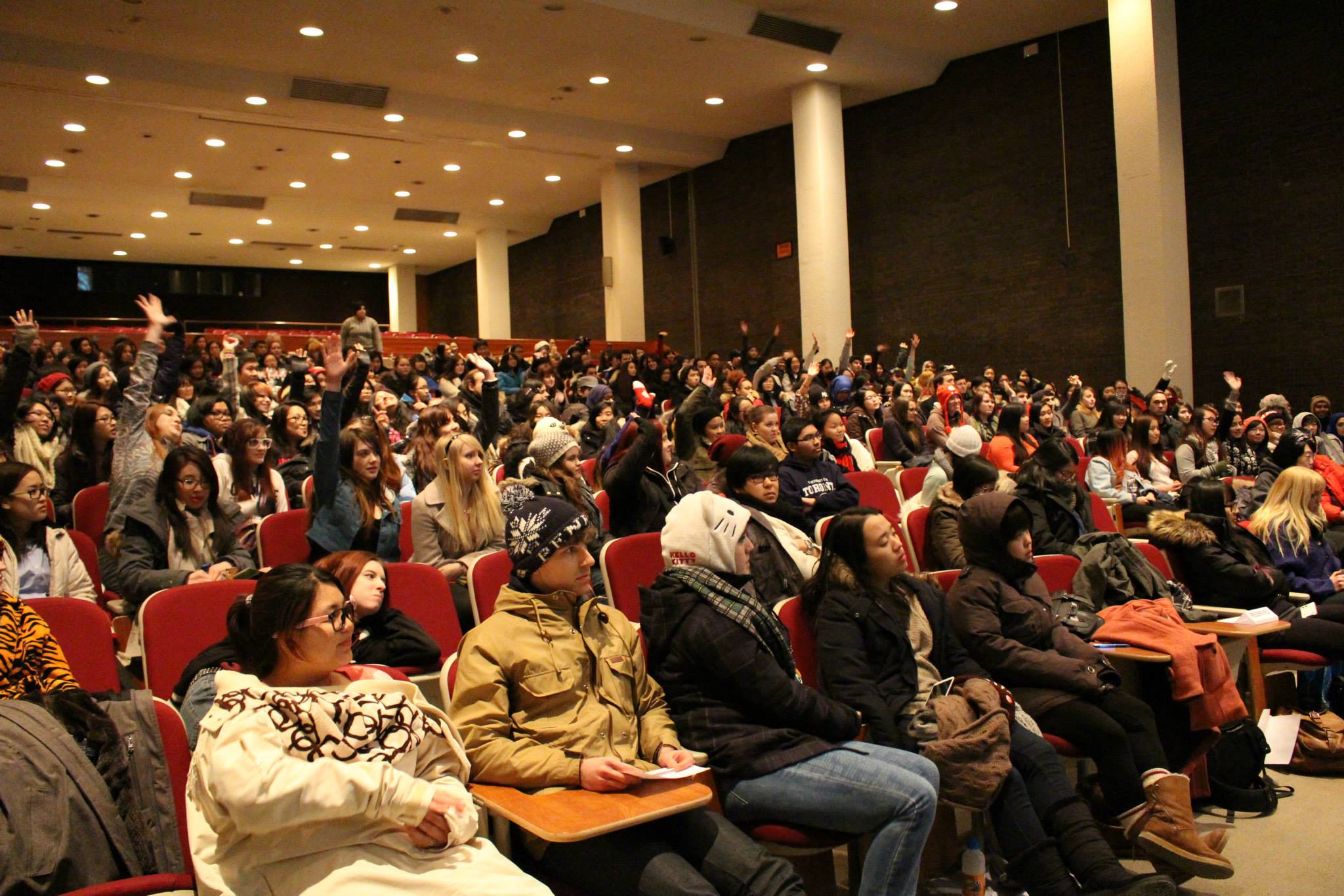 Audience members excited to ask their questions during the Q&A period!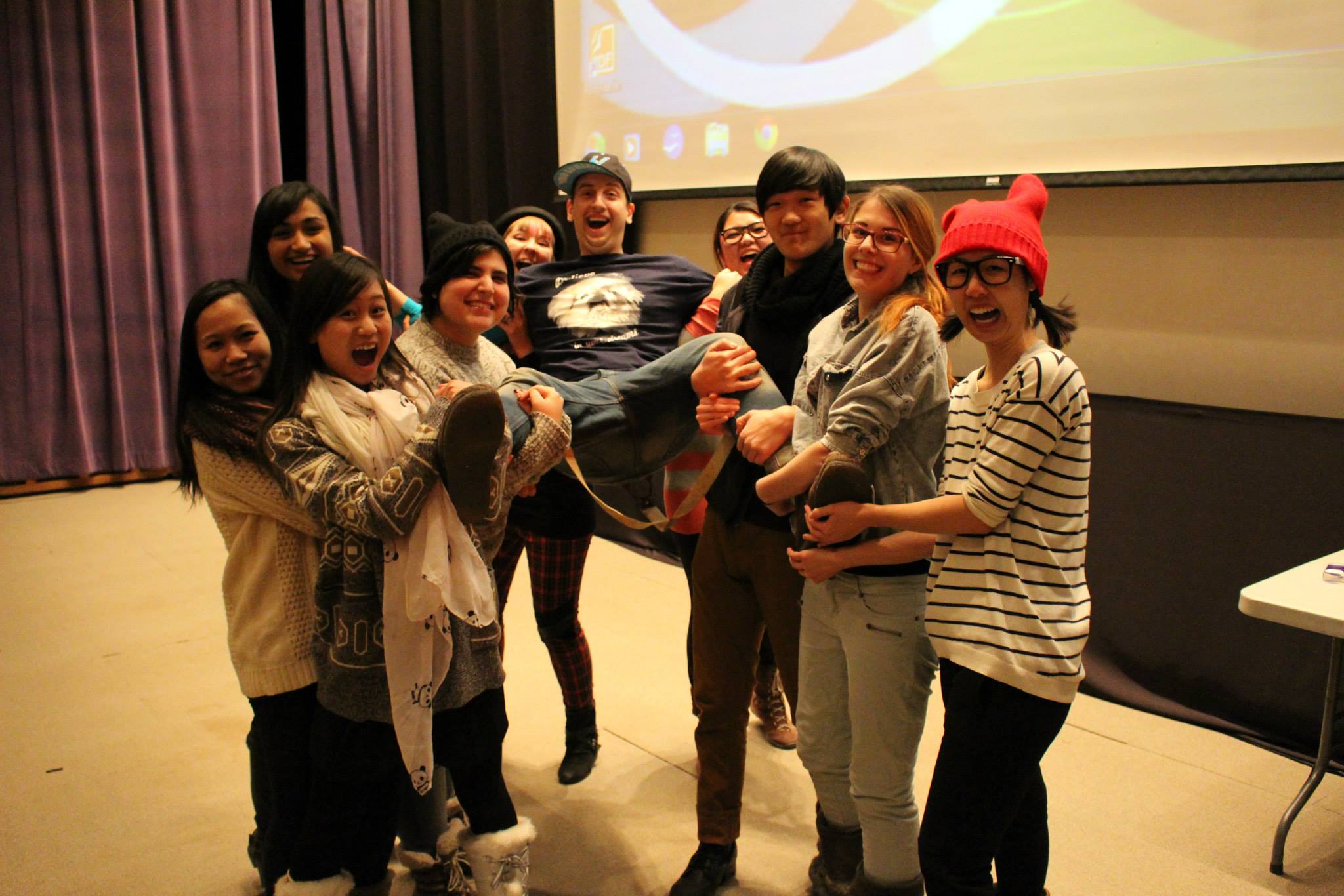 Korea Club Execs best pose? Lifting Simon of course!
You can see video footage from the event below:
Event Highlights
Bloopers (on Nuddy Bar's channel)
A huge thank you goes out to Eat Your Kimchi's Simon, Martina and Soozee for making this event possible!  Of course, thanks to EASSU for working with us to make this event a success.  As well we'd like to thank ASSU for the funding to make such a large event possible.  Lastly, thank you to our dance teacher Jennifer, for the amazing videos!